Woodstock Blog
Whenever we have news of new work, new products, news in the industry or other newsworthy items we will make a blog post on this website.
Learn all about Box Sash Windows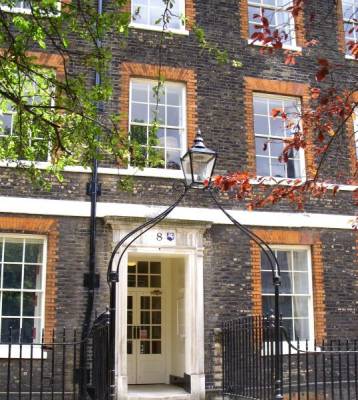 Learn About Sash Windows
Sash Windows are much more common in the UK than they used to be, but they are a very beneficial type of window to have. Whether you have box sash windows, timber sash windows, or anything in between, you can't deny the benefits of these windows. "Sash" actually originated from the word "chassis", meaning frame in French. They are extremely elegant, and the history of sash windows includes places like Hampton court palace, Chatsworth, and Kensington palace, where the sash windows first made their famous appearance in the 17th century.
The popularity of sash windows became solidified when a connection between them and royalty was forged. In today's world, they are on many period homes with sash windows and also installed into many new ones as well. They are timeless as well as being great in the summer. Since they can be opened from both the top and bottom, they are a great way to cool your house down. Also, who actually enjoys cleaning windows? Not many people, but sash windows allow you to stay inside while you clean them because you can reach all of the window from inside of the room, making it much less of a hassle to clean them.
If you move in somewhere with sash windows and want to change them, it all depends on where you live if you can or cannot replace the sash windows already in your home. If you moved into a conservation area, there are restrictions on how much you can change your property, even the windows. In English heritage, windows and doors made up a big part of the character of a home, so you won't be able to alter them very much which means if you want to do something like switch from timber sash window windows to UPVC sash windows and you live in a conservation area, you probably won't be able to make the switch, its important to know that mist commonly properties increase their value with timber sash windows, and enjoy better energy saving with a timber frame.
Whether you pick box sash windows, timber casement windows, or your sash windows double glazed, or another way, you will absolutely love them. They add an air of regality to any home, whether you want to add them in or already have them. Sash windows are more than just aesthetically pleasing to those who live with them, they are easy to clean, a great way to stay cool in the summer, and will make you feel like royalty. They are a great addition to any home and will definitely help you save money on electricity in the hot months of the year, as well as insulate from the cold with timber frame and doubled glazed.